Truck and Bus Regulation
On-Road Heavy-Duty Diesel Vehicles (In-Use) Regulation
The regulation requires diesel trucks and buses that operate in California to be upgraded to reduce emissions. Heavier trucks must be retrofitted with PM filters beginning January 1, 2012, and older trucks must be replaced starting January 1, 2015. By January 1, 2023, nearly all trucks and buses will need to have 2010 model year engines or equivalent.
The regulation applies to nearly all privately and federally owned diesel fueled trucks and buses and to privately and publicly owned school buses with a gross vehicle weight rating (GVWR) greater than 14,000 pounds.  Small fleets with 3 or fewer diesel trucks can delay compliance for heavier trucks by reporting and there are a number of extensions for low-mileage construction trucks, early PM filter retrofits, adding cleaner vehicles, and other situations.  Privately and publicly owned school buses have different requirements.
Click on any of the attached links to get updates on the On-Road Truck and Bus Regulations:
CARB Truck Stop – Truck Stop will tell you the regulations that apply to your company.
On-Road Truck and Bus Regulation main page.
The Truck and Bus regulation reporting system is now available for fleet owners to report diesel vehicle information at no cost.  From this site, you can report your company and vehicle information.
~~~~~~~~~~~~~~~~~~~~~~~~~~~~~~~~~~~~~~~~~~~~~~~~~~~~~~~~~~~~
Rincon Truck Center carries a full line of passive and active diesel particulate filters for your vehicle needs.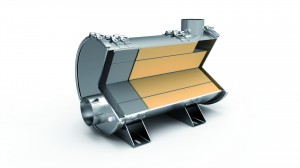 HUG Filter Systems, just approved by CARB for installation on non-EGR, 1991 to 2006 engnies between 100-600hp (CAT ACERT and non-EGR engines with NOx certification rating <3.0 g/bhp-hr are excluded).  The Mobiclean R advanced filter system is a passive regeneration system.
As with all Hug filter systems, mobiclean R advanced uses an enclosed, catalytic coated substrate. Only with this kind of enclosed filter system can an efficiency of soot reduction of 97% be achieved. The substrate's base material consists of silicon carbide.
In addition to the mobiclean R basic, the mobiclaen R advanced is equipped with a preoxidation catalyst. This allows regeneration starting at a low 210 degrees Celsius.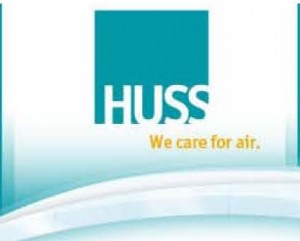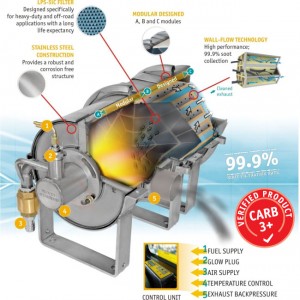 At HUSS, developing cutting edge solutions is a tradition. Since the first DPF with electrical regeneration, increasingly more regeneration methods have been invented and applied for retrofit needs. Today, in the US, the customer has a choice between three different strategies: The diesel burner technology
(CARB 3+)
was born to fulfill the specific needs of off-road applications. Completely independent from the exhaust gas temperature, this is the optimal system for low exhaust gas temperatures and unstable duty cycles.