Why work at Rincon Truck Center?
Rincon Truck Center Inc is a full service and parts center for Cummins, Caterpillar, John Deere Natural Gas, Ford 6.0 and 7.3 diesel engines, Spartan, Tiffin, Freightliner, Autocar, Allison and Eaton Transmission, HP2000 AUX, CDTi, HUSS, and HUG diesel exhaust filters.
Rincon knows their employees make the difference. We have a great reputation with our customers for providing excellent service.
Rincon Offers: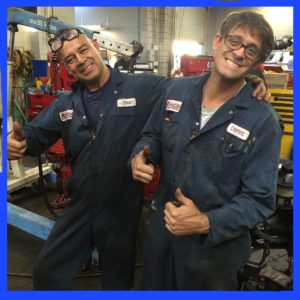 Medical/Dental  – 100% for employee
Paid-time off
Paid holidays
Paid company training
In-House Training
401K
Uniforms for service and parts
Clean, Safe Working Environment
CURRENT OPENINGS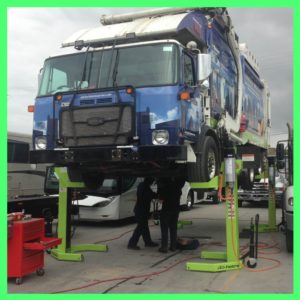 DIESEL TECHNICIAN
Full Time: Monday – Friday – 7:00am – 4:00pm (overtime when required)
Relevant Work Experience: 3-5+ years
Salary: DOE
Must have own tools.
Apply – email resume and certificate(s) to: Click Here
NO Phone calls, please!
JOB FUNCTION – Diesel Technician include:
Knowledge of computer diagnosis software from engine /chassis manufacturers.
Diagnose, adjust, repair, or overhaul – trucks, buses, motorhomes and all types of diesel engines.
Knowledge of 2007 and 2010 emission systems.
Corrects vehicle deficiencies by removing, repairing, adjusting, overhauling, assembling, disassembling, and replacing major assemblies, sub-assemblies, components, parts, or systems, such as, power and drive trains, electrical, air conditioning, fuel, emission, brake, steering, and hydraulics.
D.O.T. Inspections
Additional Duties –  Diesel Technician include:
Read work orders, troubleshoot, follow manufacturer repair guidelines and document steps taken.
Inspects defective equipment and diagnoses malfunctions, using test instruments.
Change oil, checks batteries, repairs tires and tubes, and lubricate equipment and machinery.
Knowledge of brake systems, front and rear suspension, wheel seals, air and hydraulic systems.
Disassembles and/or overhauls engines, pumps, transmissions, clutches, and rear ends.
Keeping work area clean, turning in old parts after repair and completing repair paperwork.
Keeps shop equipment operating by following operating instructions; troubleshooting breakdowns; performing preventive maintenance.
Always using the correct protective gear and safety equipment.
CDL a plus.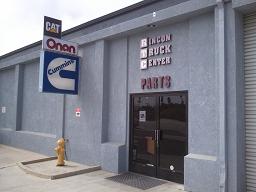 Physical demands and work environment:
This is a full time position, 40+ hours a week. Employee is regularly required to stand, walk, and sit. The employee must be able to lift and/or move up to 50 pounds. Employee may be exposed to common automotive industry chemicals and airborne particles associated with automotive parts.
_______________________________________________________________________
Rincon Truck Center is an equal opportunity employer. Post-employment drug screen and back ground check mandatory .
 THIS EMPLOYER PARTICIPATES IN E-VERIFY
This employer will provide the Social Security Administration (SSA) and, if necessary, the Department of Homeland Security (DHS), with information from each new employee's Form I-9 to confirm work authorization.